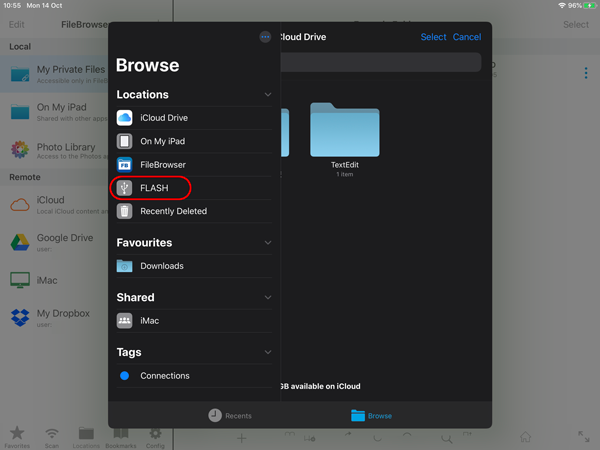 Step 2
Once the iOS file picker is open tap "Browse" in the bottom toolbar. Then tap "Locations" in the top left toolbar and your USB drive should be listed here.
Tapping a file in here will import the file into your current folder.
You may also import several files by tapping "Select" in the files picker, then tap "Open" once you have selected all your files. These files will then be copied to the current folder.
Full USB Access is available in FileBrowserGo and FileBrowser for Business
Our FileBrowserGo and FileBrowser for Business apps provide direct access to external USB drives so you can perform the full range of file and folder management just like any other connection in FileBrowser. You can even use our Edit in Place feature to edit documents with apps such as the Microsoft Office suite.