Using FileBrowserGO or FileBrowserPro with Sia or Storj
If you like the idea of storing data in a distributed file system that provides both security and resilience, why not try filebase? filebase is an S3 compatible storage service that's backed by both Sia and Storj distributed file systems. What's great is that you can try it without spending a penny because your first 5GB of storage is free. It's simple to set up like this:

Create an account at filebase.com.

Add buckets, selecting either the Sia or Storj network for each bucket.

In FileBrowserGO or FileBrowser for Business, simply tap "Add Location" and enter your details, for more information see this page.

Start storing files!
Note that Stratospherix is not affiliated with filebase, Sia or Storj.

To find out more about Filebase
Click here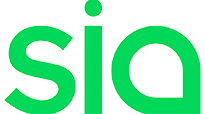 To find out more about Sia
Click here

To find out more about Storj
Click here
Browse your Sia and Storj storage on iOS and macOS