Review and rate your photographs. Staying ahead sometimes means reviewing photos while on location or on the move, and doing this on an iPad is far more convenient than using in-camera solutions or carrying a bulky laptop.
Make image review a more streamlined and accurate process with FileBrowser for Business.
FileBrowser for Business can update or create new XMP sidecar files for images allowing you to rapidly star rate or reject your photos.
When viewing your photo in FileBrowser, tap the info icon and a dialog will appear with a rating bar. Simply tap one of these to rate your photo. If your photo does not have an xmp sidecar file, one will be created. If you have an external iPad keyboard, tap 0-5 or X to rate in a single action.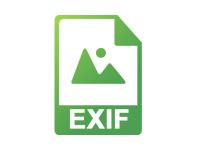 View EXIF information
Quickly and easily view your photo EXIF metadata for JPG files on your iPad. The EXIF information contains information such as exposure time, shutter speed and many more, including GPS location.
Simply tap to view your photo in FileBrowser for Business then tap the info icon in the top bar, a dialog will appear showing you your EXIF information for that photo.
---