For the first time ever on iOS, in-place document editing
Access network documents directly within editing apps.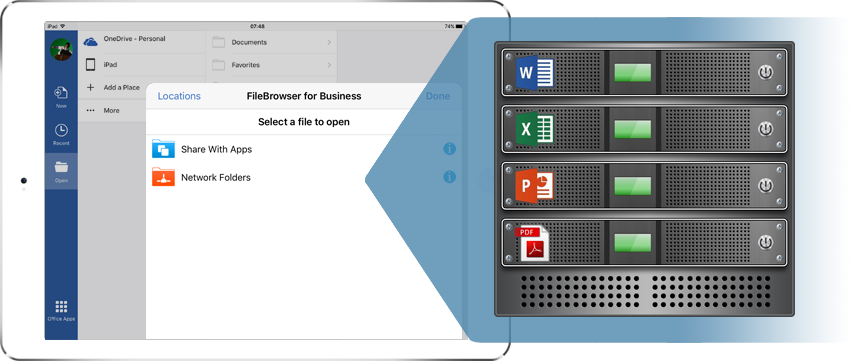 Office apps running on a desktop / laptop have always been able to directly access documents on file servers. FileBrowser for Education brings this to iOS.
Read more about this enterprise grade feature.
Read more