How to View WebDAV, FTP, FTPS, and SFTP Servers in the iOS Files App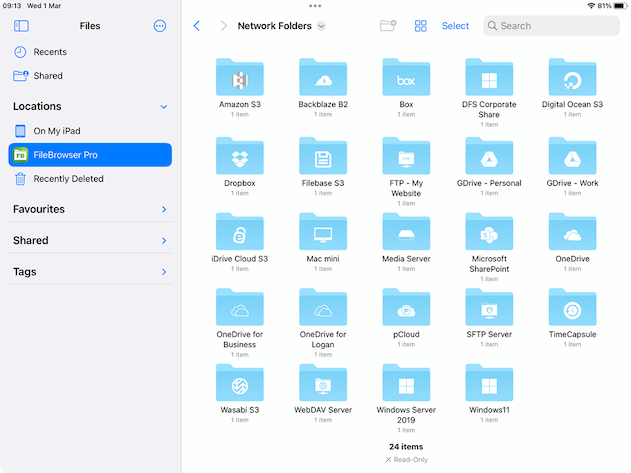 Apple's Files App only supports SMB connections and requires an app to be installed for each cloud storage you want to access. FileBrowser adds 12 different cloud providers and network protocols including SMB, FTP, FTPS, SFTP and WebDAV to the Files App.
For Access to S3 and B2 cloud storage FileBrowser Professional or FileBrowserGO is required. See our
comparison page
.
How to Unlock All Connection Types in the Files App
Follow our simple guide to browse all your FileBrowser locations, both network or cloud storage directly from within the iOS Files app.