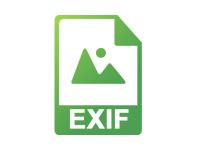 View your photo's EXIF information on your iPad
Quickly and easily view your photo EXIF metadata for JPG files on your iPad. The EXIF information contains information such as exposure time, shutter speed and many more, including GPS location.
Simply tap to view your photo in FileBrowser Professional then tap the info icon in the top bar, a dialog will appear showing you your EXIF information for that photo.
---