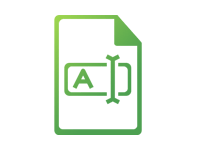 How to bulk rename photos on your iPad
Finally a way to batch rename photos on your iPad or iPhone! Using the powerful bulk rename tools in FileBrowser Professional, batch renaming is a breeze no matter where those files are stored on SD cards, portable WiFi Drives, computers or even in the cloud.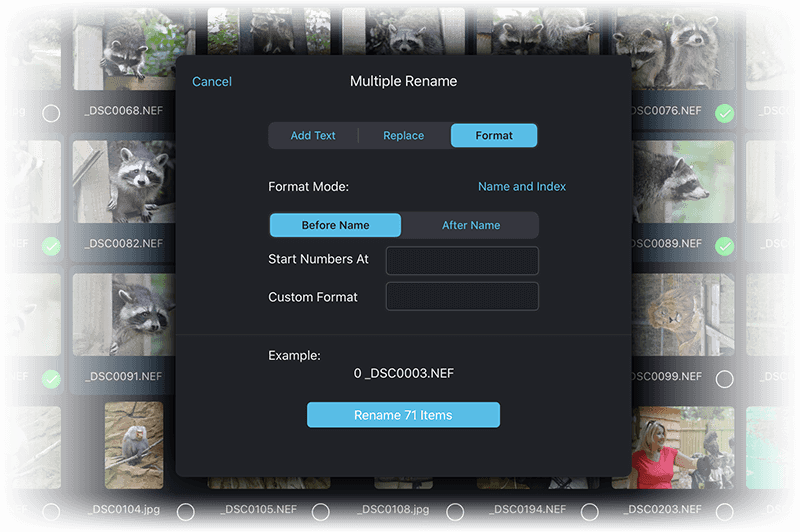 Simply select a few photos in FileBrowser Professional and then tap the menu button. Select "Rename Files" and the bulk rename dialog will appear.
Find and replace
Once you have selected your photos, you can perform a find and replace on their file names such as changing all "_DSC" to "IMG_" for example.
Add Text
Easily add text such as "_IMG" or "Portraits_" before or after the filenames of your photos.
Format
Add dates, times or even numbers to all your photos, making them easier to find.
Name and Index
Insert an index before or after photo names, starting from any number, and optionally change all file names at the same time.
Name and Counter
Insert a counter before or after photo names, for example "0001_DSC1090.NEF". Change the existing name at the same time if desired.
Name and Date
Insert the date and time before or after your photo name. You can also customise the date format to the one you already use.