How to Share a Folder on Your Mac
Follow these steps to share a folder on your Mac: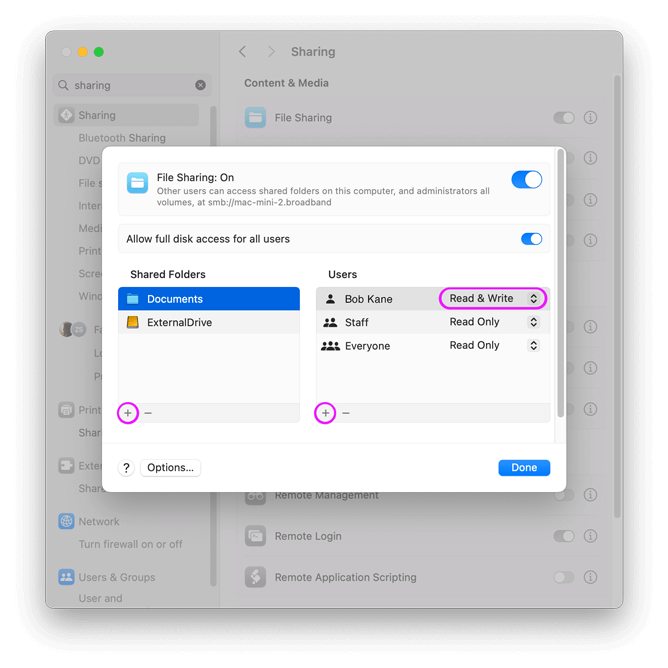 Start the 'System Preferences' App
Select 'Sharing'
From the 'Services' list on the left, click 'File Sharing' (which should be ticked)
Under the 'Shared Folders' list, click +
Choose a folder to share and click 'Add'
By default all users ('Everyone') get read-only access to the share. To give your user the ability to change files, click + under the 'Users' list and choose your account. Then change 'Read Only' to 'Read & Write'.