In a work environment you may need the DNS name of the target file server in FileBrowser's "Computer Name" field. Your system Administrator will be able to tell you this.
However if you wish to find out for yourself
Start a Command Prompt, simply press the Windows key and type 'Command" and select the Command Prompt App result that appears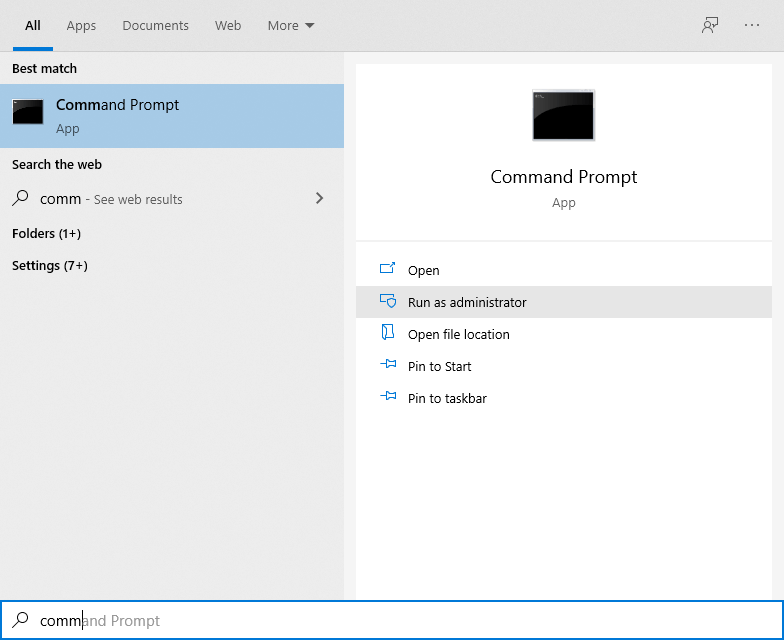 Then in the Command Prompt app type the word "ping -4" followed by your computer name and press return, if you dont know the name of your computer you can find out here. The network name of the Windows machine in this example is computer3.
C:\Users\John Smith>ping -4 computer3
Pinging computer3.stratospherix.com [192.168.1.3] with 32 bytes of data:
In this example "computer3.stratospherix.com" should be entered into the "Computer Name" field.