Use
AppleTV

to connect to your

Mac
Open System Preferences
Start the 'System Preferences' App.
Select 'Sharing'.
From the 'Service' list on the left, ensure that 'File Sharing' is ticked (see 1 on screenshot).
Under the 'Shared Folders' list, click +
Choose a folder to share and click 'Add'.
Click the "Options" button (see 2 on screenshot).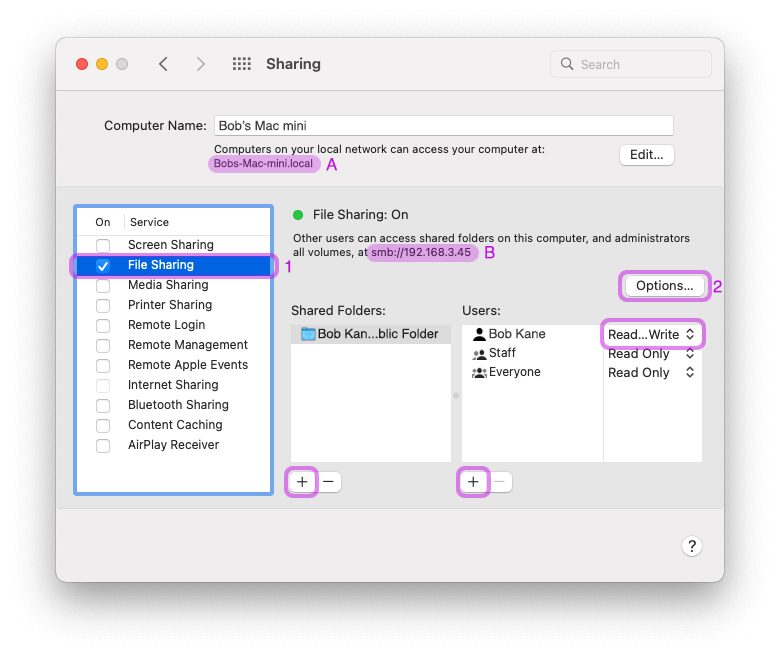 Log in and connect
Ensure that "Share files and folders using SMB" is enabled, because FileBrowser TV only uses SMB.
Make sure your account name is ticked - labelled C in the screenshot.
When FileBrowser TV asks for a login, this is the one to use.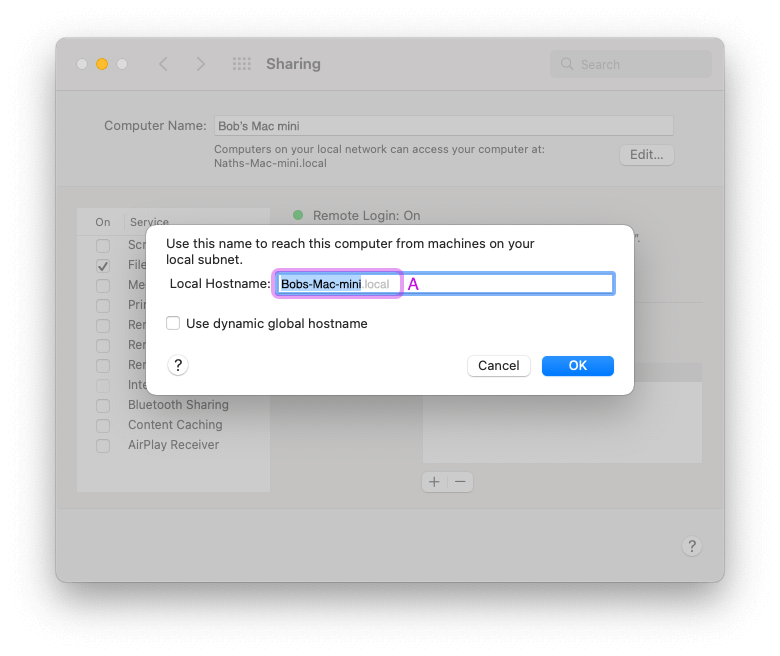 Estimated Time:
2 minutes
---