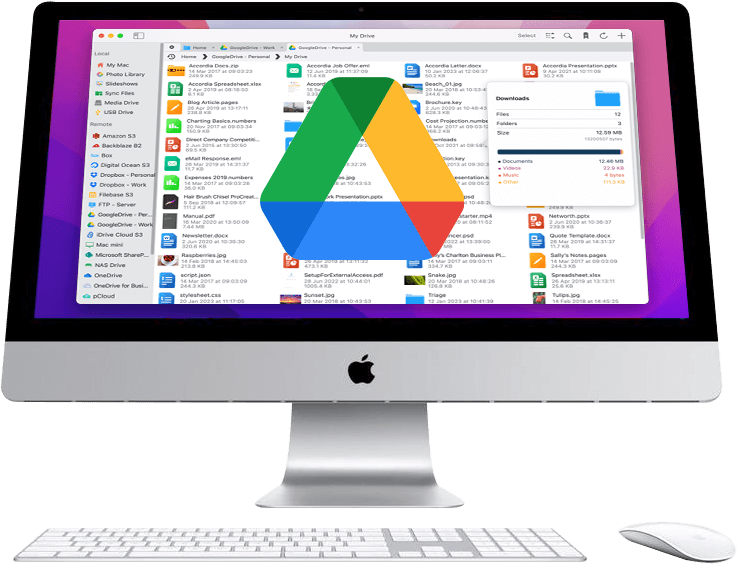 Connect to Google Drive from macOS
FileBrowser Pro is a Cloud Manager App for Mac, Connecting to All your Cloud Storage
Connect to and browse all your Google Drive folders from your desktop Mac. (including Workspace Shared Drives). Install FileBrowser Pro for Mac from the Apple Appstore and access all your cloud storage accounts with one app. Easily transfer files from one Google account to another or to other cloud storage, or to your Mac.
Link to as many Google Drive accounts as you like with FileBrowser Pro for Mac. It isn't restricted to four accounts like the Official Google Drive app.
How to Connect to Google Drive Using Mac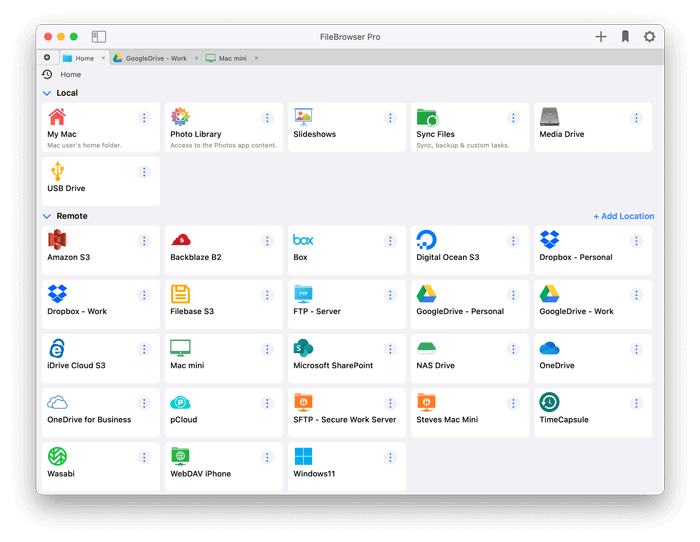 Not Just Google Drive...
Link all your cloud storage types and accounts including; OneDrive, SharePoint, Box, Dropbox, pCloud, BackBlaze, Amazon S3, Digital Ocean, Filebase, iDrive e2 and Wasabi with FileBrowser Pro on Mac.