FileBrowser Professional is a fully featured file manager for iOS and offers much more than just browse and view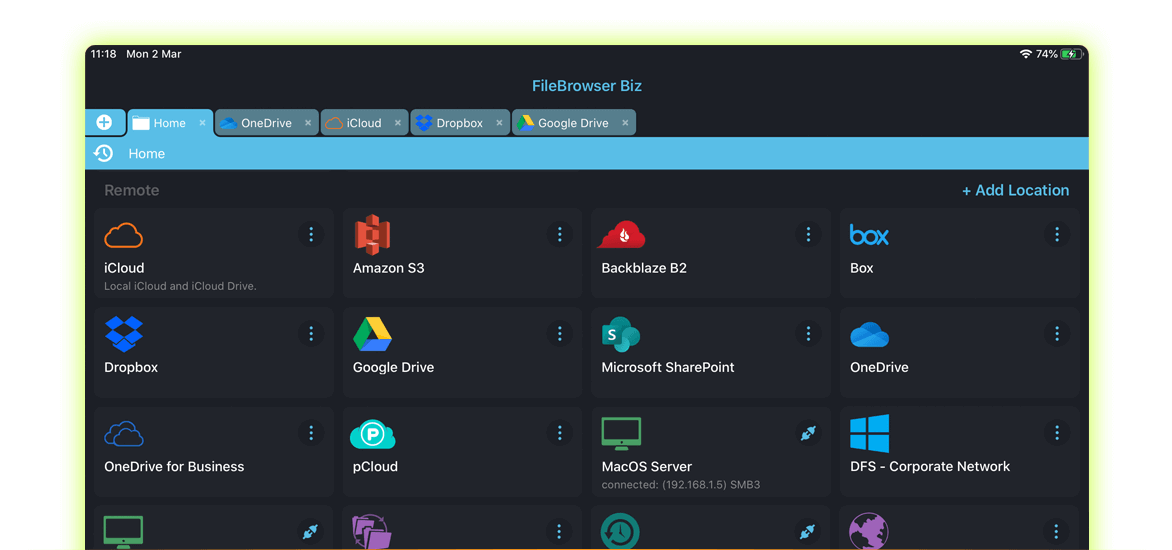 Browse through all your files and folders quickly and easily. Stay organized with FileBrowser Professional's powerful file management features.
Multi-file copy
The multi-file copy feature allows you to easily copy several files and folders in one go from any location to any other location.
Email multiple files
Attach multiple files from different storage locations to a single email, a feature lacking in most other file explorer apps.
Sub-folder searching
Searching across sub-folders is supported for all storage locations, and content searching is available for Google Drive.
FileBrowser Professional can view many different document types including: